Help is Here - Resources for Business and Career Seekers
Tuesday, April 20, 2021 by Posted by Haines City EDC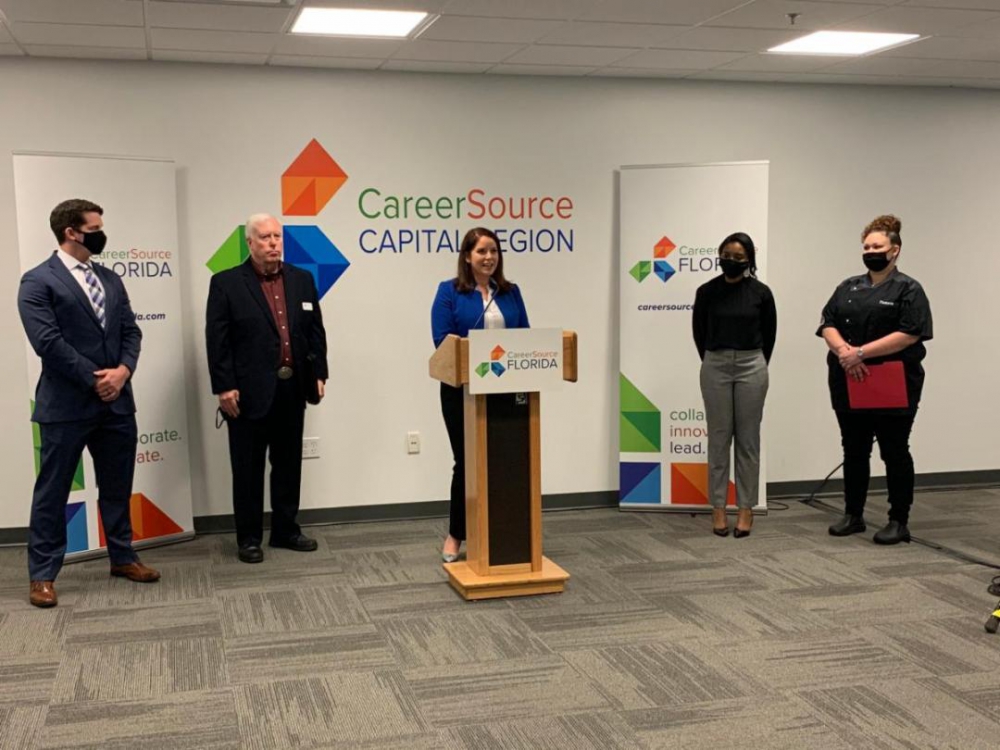 Recently, CareerSource Florida held an open house at CareerSource Capital Region in Tallahassee with several of its local workforce development board partners to highlight programs to connect unemployed Floridians with employers hiring now.
The efforts of the CareerSource Florida network to help Floridians during this challenging time have been featured across the state including:
Articles of Interest
This section features workforce-related articles.
State Update
Florida Department of Economic Opportunity (DEO):
DEO announced 11 consecutive months of decreasing unemployment rates in Florida. Florida's unemployment rate for March 2021 remains at 4.7 percent. See more here.
Florida Department of Education (DOE):
DOE and Governor DeSantis announced the expansion of the Get There Faster Initiative, a $75 million investment toward two new initiatives to expand access to Career and Technical Education (CTE) courses, postsecondary credentials and work-based learning programs. Learn more here.
Federal Update
U.S. Department of Labor (USDOL):
USDOL has opened a two-week national online dialogue, as of April 12, to gather ideas for ensuring equity in employment policies and programs for people with disabilities from historically underserved communities. Learn more here.
U.S. Small Business Administration (SBA):
SBA announced the lending limit for COVID-19 Economic Injury Disaster Loans has been increased. See more here.
SBA announced small business owners may be eligible for certain tax credits and other tax relief due to economic impacts from COVID-19. Learn more here.
---