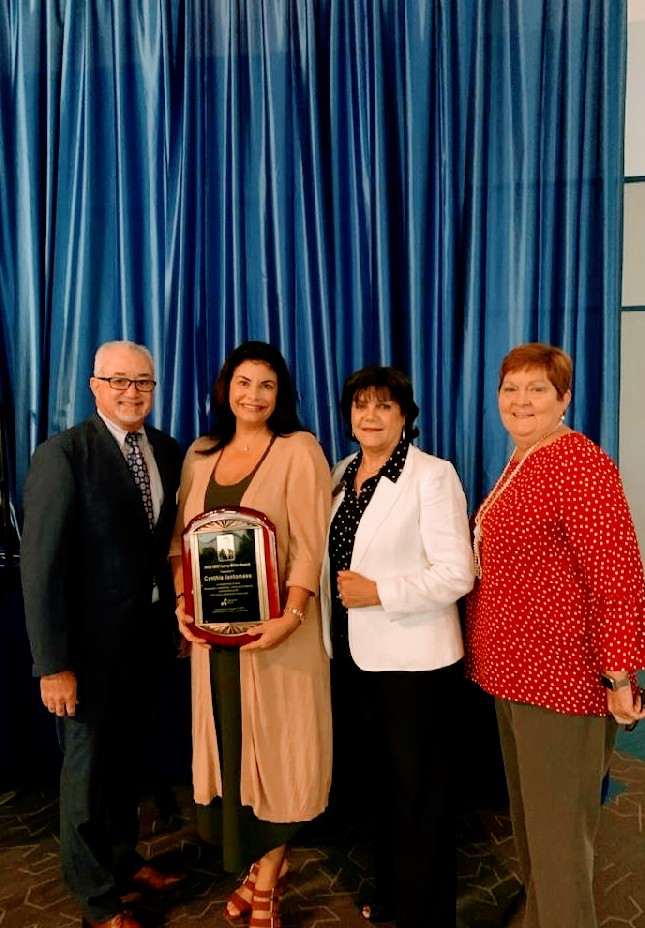 Cyndi Jantomaso, President and Chief Executive Officer of our Haines City Economic Development Council received the prestigious Larry Miller Award in recognition of her commitment to workforce development through engaged leadership.
CareerSourcePolk, a nonprofit workforce development board, gave the award to Cyndi at their annual Best Places to Work event in Lakeland, FL. The event which started in 2003 recognizes the unique forward-thinking philosophy of businesses that excel in the areas of motivating, retaining, training, and developing employees while striving to improve the local area and its business community.
At the event, Cyndi was honored with the Larry Miller Award which is awarded to the person in recognition of their commitment to workforce development through engaged leadership.
Cyndi was praised for being a CareerSource Polk County Board of Director since November 2018. Since then, she has been relentless in representing the needs of the business community and promoting the services of the workforce system in Haines City and throughout Polk County. She has successfully brokered strategic partnerships with business, education, and employment to ensure a vibrant economy in Polk.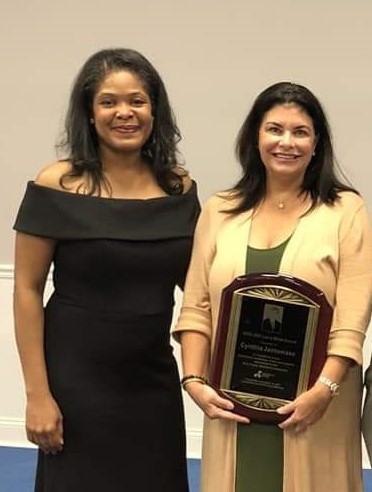 "Cyndi is a very effective leader in Economic Development and a strong partner in Workforce Development." Stacy Campbell-Domineck President & CEO CareerSource Polk
Marc Hoenstine the Managing Director of Economic Development – Florida for Duke Energy had this to say for Cyndi's big win, "This award recognizes leadership excellence in workforce development, and Cyndi Jantomaso has been a faithful advocate for workforce development through her tireless efforts to bring new jobs to Haines City. Workforce development is a real passion of Cyndi's which, in turn, inspires others on her board and in the community to support these efforts as well. That's true leadership!"
Russel "Rusty" L. Mouton II the Senior Vice President - Commercial Lender, SouthState Bank – "Cyndi continues to show her dedication to all areas of Economic Development as staffing is a critical component of the Economic Development equation. We are very proud of her and congratulate her on this wonderful accomplishment."
Everyone here at Haines City Economic Development Council would like to congratulate Cyndi on her award and thank her for all her continued hard work.
To see a link to the full article click here.