CRA - Business Workshop
Tuesday, January 24, 2023 by Haines City Staff
"Cyndi Jantomaso, President of the Haines City EDC supports this common mission of the Haines City CRA in helping our small businesses obtain the tools needed to succeed in their business." "The Haines City EDC and the Haines City CRA work in partnership to move Haines City Forward."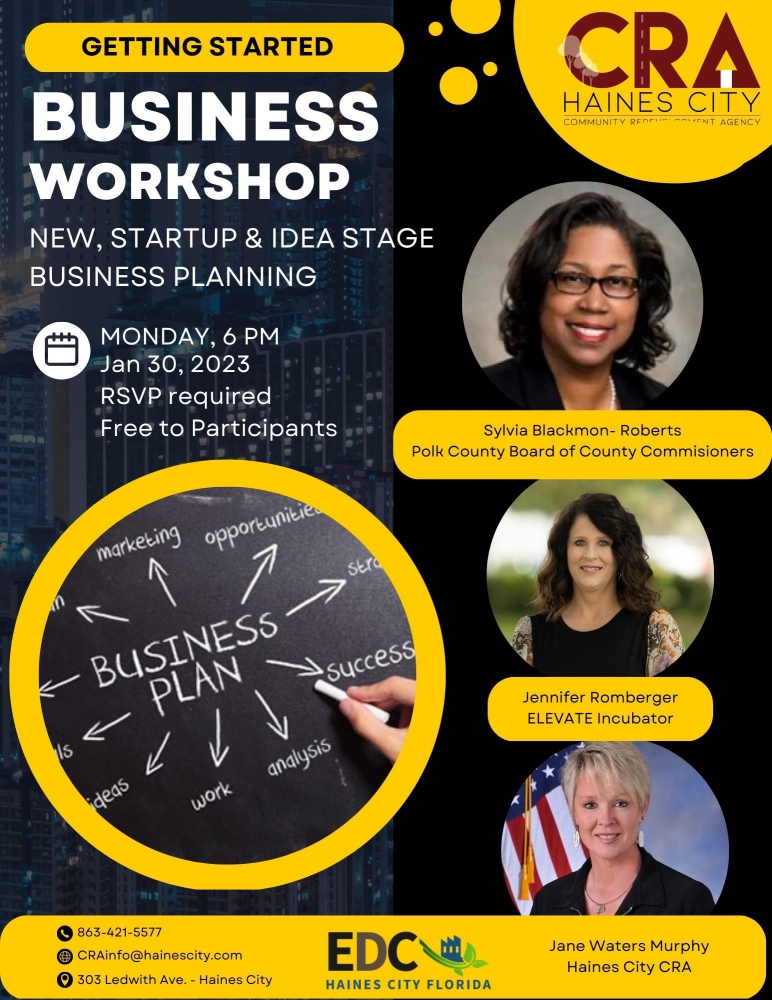 "Getting Started" is a monthly business development session that begins January 30, 2023, at 6 p.m., at the Haines City CRA Office and Business Recruitment Center.
The program is free to participants and provides guest speakers and business mentors to help jumpstart new business owner's plans, dreams, and ideas.
In the January workshop, Sylvia Blackmon-Roberts and guest speakers will share valuable information to create and complete a comprehensive business plan. Each month speakers will represent various levels of business development and experience as business owners, educators, and specialists. As the home office of the Haines City CRA, the Business Recruitment Center is open during city business hours to assist business owners as needed.
---