Haines City EDC Champions Local Priorities at Polk County Day Reception in Tallahassee
Tuesday, April 18, 2023 by Haines City EDC Staff
On March 15th, the Haines City Economic Development Council (Haines City EDC) proudly sponsored the Polk County Day Reception, held at The Capitol in Tallahassee. The event brought together elected officials, business people, education leaders, and constitutional officers to discuss pressing matters affecting Haines City and Northeast Polk. Haines City leadership, including Vice Mayor Jayne Hall, Commissioner Omar Arroyo, Commissioner Morris West, Haines City EDC President Cyndi Jantomaso, and CareerSource Polk President Stacy Campbell Dominique, were all in attendance.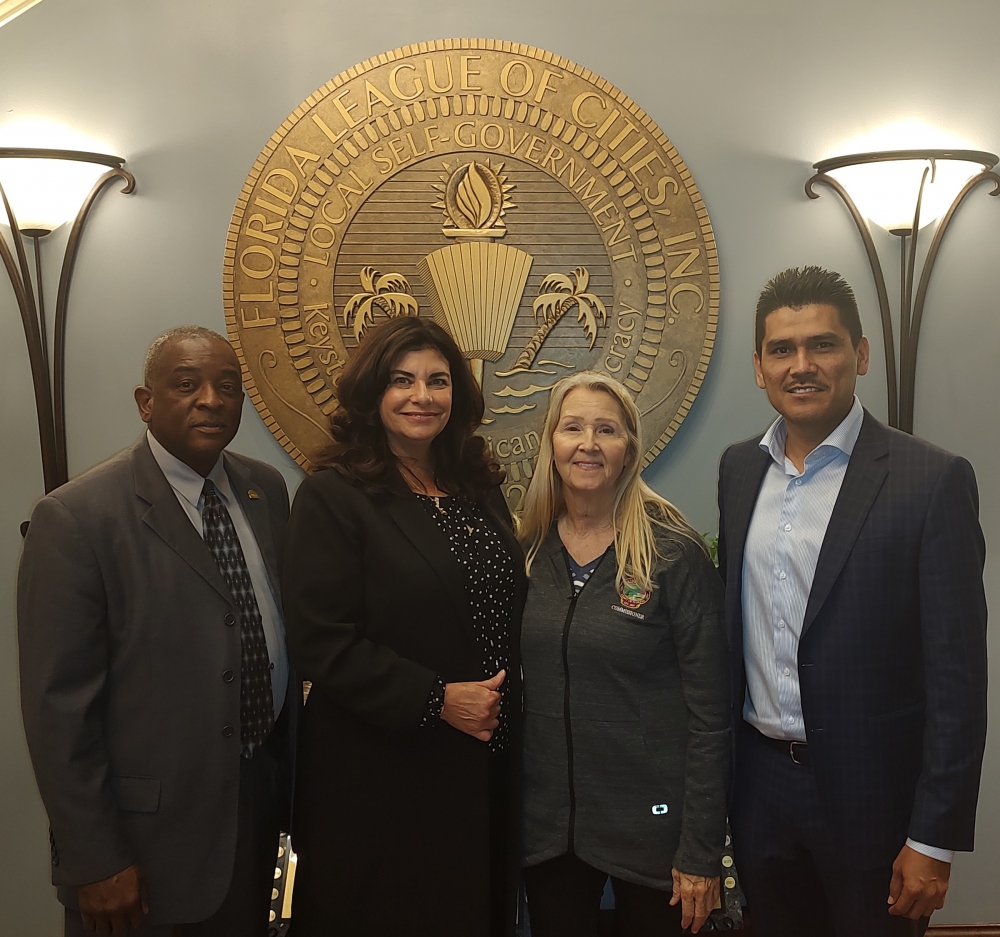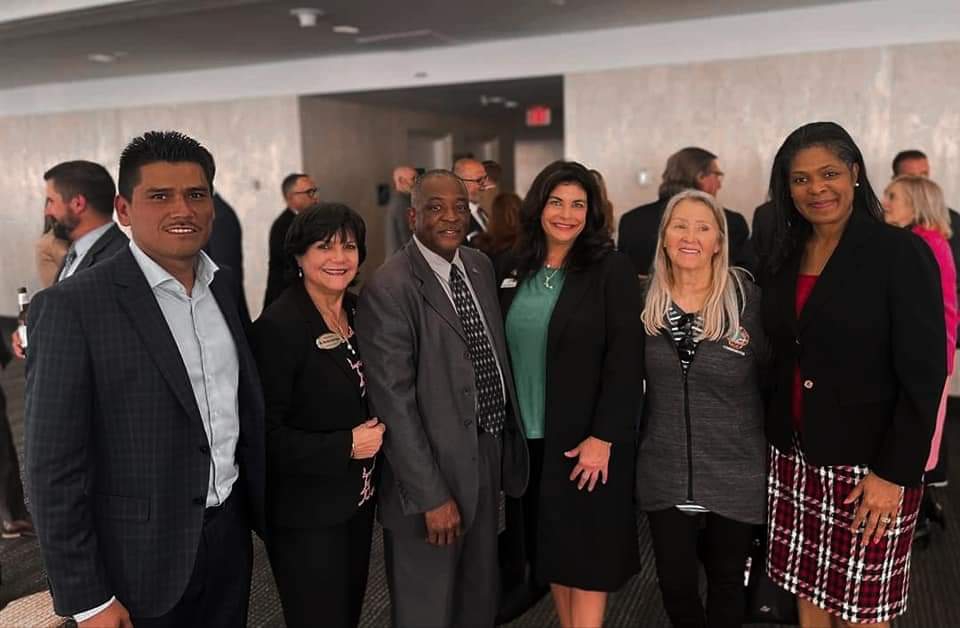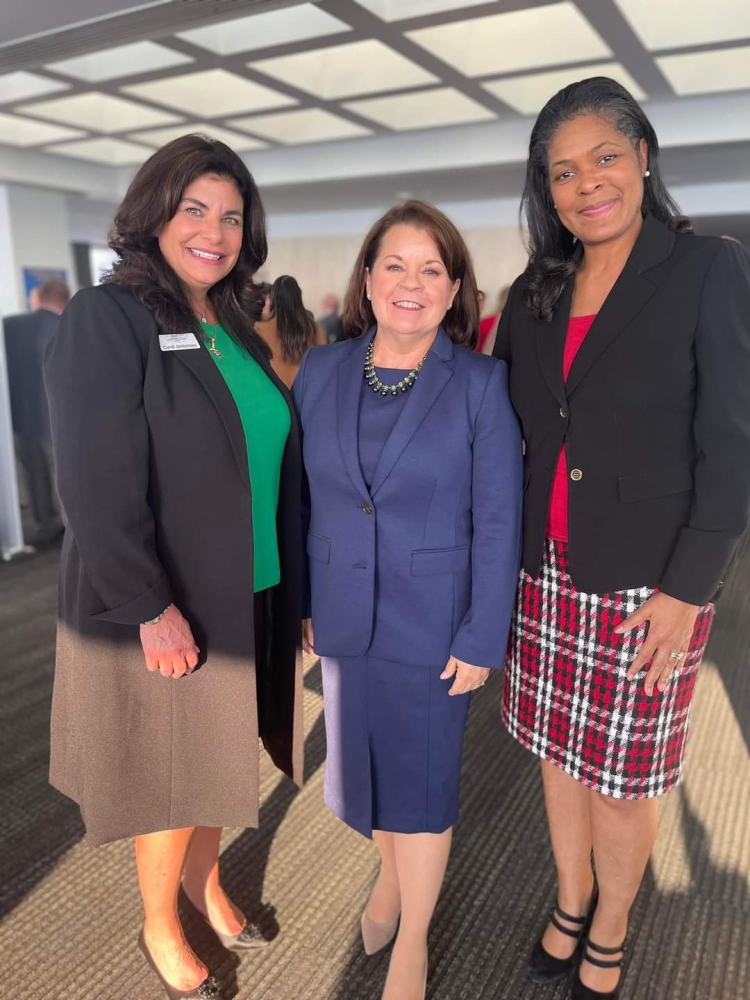 In the words of Cyndi Jantomaso, "Polk Day is an opportunity to meet with our legislators, and especially our delegation, to present Haines City EDC's legislative agenda needs, and challenges facing Haines City and Northeast Polk." The reception provided a platform for Haines City EDC to present our 2023 State Legislative Agenda, which represents our organization's positions on economic development in higher education, quality of life, workforce, road, and water infrastructure issues.
The 2023 State Legislative Agenda emphasizes the need for the following:
Higher Education Future Workforce: Supporting access to higher education in Northeast Polk County by advocating for Polk State College's request for PECO funds for the Northeast Ridge facility. The $51 million Northeast Ridge Project will increase access to academic and workforce programs for students and families in Haines City, Davenport, Poinciana, and the Four Corners region, providing workforce training facilities with a focus on Health Sciences and Logistics, as well as General Education coursework for the Associate in Arts degree.
Transportation/Infrastructure: Supporting funding and advocacy for:

The future expansion of Sunrail to Haines City to promote economic development, local tourism, and alternative transportation methods while reducing automobile trips on Central Florida roads.
The Florida Brightline extension to Polk County through the Consolidated Rail Infrastructure and Safety Improvements Grant Program to decrease congestion and accidents on I-4.
Funding for the Central Polk Parkway and N/S Connector to alleviate congestion on US 27 and advocating for funding for the Central Polk Parkway from SR 60 to Interstate 4 (I-4).

Polk Regional Water Co-op: Supporting the planning and development of new water supplies to meet long-term water demands in Polk County. This includes advocating for PRWC strategies that determine needed infrastructure, facilitate a regional conservation program promoting responsible water resource usage, and support the construction of water production facilities, wells, and pipelines beginning in 2024 with completion in 2027.
Workforce: Opposing the consolidation of Local Workforce Development Boards in Polk County and encouraging the legislature to maintain current regional designations. This opposition aims to ensure the continued delivery of quality services tailored to the unique growing workforce needs of local businesses and jobseekers.
Our Haines City Economic Development Council's 2023 State Legislative Agenda demonstrates our commitment to advocating for the economic development, quality of life, and infrastructure needs of Haines City and Northeast Polk County. By engaging with key decision-makers, we continue to drive positive change for the community and support a prosperous future.
---