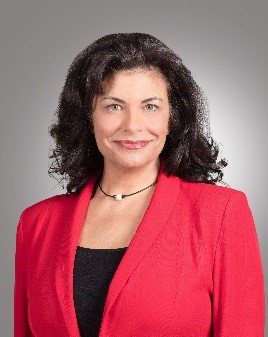 Haines City Economic Development Council (EDC) is thrilled to announce that our President and CEO, Cyndi Jantomaso, MEDP, has been featured in Florida Trend Magazine's Leadership Insights section. Florida Trend is one of America's most award-winning business publications, with a reputation for in-depth reporting on Florida's diverse regions and industries. In the feature, Cyndi shares her background, accomplishments, and vision for the future of Haines City and Northeast Polk County.
Cyndi's feature can be found in the May 2023 issue of Florida Trend Magazine, on pages 100-101. Click To read the article on FloridaTrend.com
Cyndi has been with Haines City EDC since 2011, leveraging her background in real estate and transactional law to drive economic growth in the area. Under her leadership, the EDC has announced numerous development projects, generating jobs, millions in capital investment, and a significant tax base for the city and county. Cyndi also played a pivotal role in preserving industrial land from being rezoned to residential use.
As a Master Economic Development Practitioner, Cyndi leads by example, working closely with her team to develop strategic goals and visions for Haines City's future. In her own words, "With our great location, available rail served industrial land, and a qualified workforce, Haines City and Northeast Polk are thriving as the fastest growing area in Polk County, FL. Our team, partners, and community leadership all realize that the healthier the business revenue in a community, the more government revenue is being generated which translates into funding for programs and services for our community."

Cyndi's commitment to Haines City's growth is further evidenced by her involvement in numerous local organizations and initiatives, including her appointment by the Polk County BoCC to the NE Polk County Roadway Advisory Committee. In this role, she has contributed to the prioritization of roadway infrastructure improvements in Northeast Polk County.
With a focus on recruiting industries that provide jobs and expanding the city's tax base, Cyndi remains dedicated to the continued growth and development of Haines City and the surrounding area. Her faith and personal motivation have guided her through challenges and contributed to her success. As a result, the Haines City EDC has become an invaluable resource for businesses looking to thrive in this vibrant region.
Please join us in congratulating Cyndi Jantomaso on her well-deserved recognition in Florida Trend Magazine, as we look forward to the continued prosperity of Haines City under her visionary leadership.