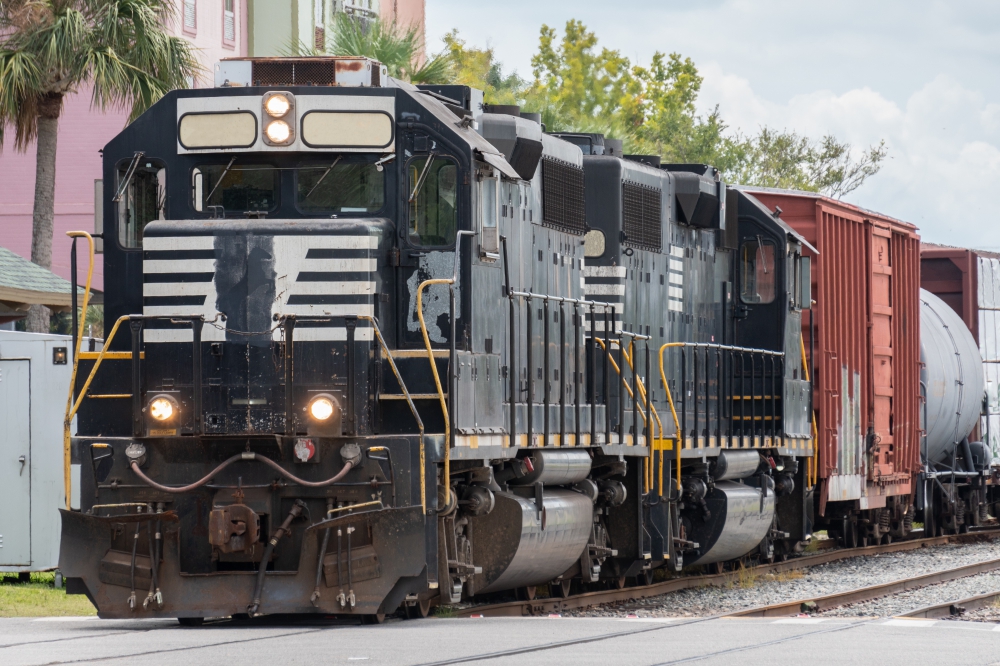 In the ever-evolving world of business, the choice of transportation methods for your goods is a crucial aspect. While trucks have been a long-standing choice for many, the rail-served industry provides unique advantages that may redefine your business operations. Let's delve deeper into the benefits and challenges of utilizing rail.
Cost Efficiency: The Rail Advantage
Have you ever thought about the financial implications of moving goods by rail? Rail transport can be incredibly cost-effective, especially for large volumes traveling long distances. To put it in perspective, a train requires less energy to move from Point A to Point B and can carry the freight equivalent of 300 trucks. It's all about cost-per-ton-mile, and rail has a distinct edge over trucking in this respect. Rail transport may have a high upfront cost, but in the long run, shipping by rail will save you money.
"Transportation costs are rising rapidly, and trucking is becoming more difficult due to clogged roads and driver shortages. Rail service provides companies flexibility with logistics options, and for those that ship heavy loads or high volumes beyond 250 miles, the efficiency of rail transportation is very attractive."
- Stephen Whitley, Whitley Capital, LLC
Speed and Reliability: Surprising Benefits of Rail
While trucks might seem faster, rail transport can compete with them in terms of transit times. Trains are less susceptible to traffic congestion and road construction delays, making them efficient for moving shipments over long distances. What's more, railroads are committed to providing reliable transit times and schedules, meaning you can anticipate your shipments to arrive within a pre-determined window.
The Expansive Reach of the Rail Network
According to the Association of American Railroads, the United States boasts a vast and complex rail network that spans nearly 140,000 miles across the country. The system is a combination of six Class I railroads, which are defined by their substantial revenue of at least $900 million in 2021, and approximately 615 smaller short-line railroads (Class II and III). The network's vast reach covers 49 states and the District of Columbia, showcasing its integral role in the country's infrastructure.
Environmental Responsibility: The Green Choice
Beyond efficiency and reliability, rail transportation is also one of the most environmentally responsible modes. On average, railroads can move one ton of freight nearly 500 miles per gallon of fuel, which makes them four times more fuel efficient than trucks. And surprisingly, freight railroads only account for a tiny portion of total U.S. greenhouse gas emissions. A report from the International Energy Agency highlights that rail transport is one of the most energy-efficient modes of transport and emits less CO2 compared to trucking and air transport.
Challenges and Considerations: What You Should Know
Despite the many advantages of rail transport, it's crucial to consider the potential challenges. For instance, if your facility doesn't have on-site rail access, coordinating with trucks for the first and last mile of the journey may be difficult. Rail might also have limited reach in certain situations. Furthermore, for smaller shipments, the cost savings might not be as significant as with larger volumes.
However, even with these challenges, rail transport presents a strong case for businesses, particularly those dealing with large volumes of goods. If you're exploring your options, don't overlook the potential of the rail-served industry.
"By serving Haines City, CSX is offering the most efficient, cost-effective, environmentally-friendly method for shipping goods long distances over land," said Aubrey Brown, Senior Manager of Industrial Development for CSX. "This will give shippers an alternative to trucking their goods and will help lower shipping costs in central Florida."
As you navigate these decisions, remember that you're not alone. The Haines City Economic Development Council is always ready to guide businesses, providing the necessary resources and services to help you succeed in your journey.